Hi Everyone!!
It's Wednesday again! These weeks are going by WAY to fast. I have to start thinking about getting ready to go back to school! :'( I hope that everyone is staying warm during this winter. Where I am, the high today is suppose to be -1! It's freezing! Florida here I come!!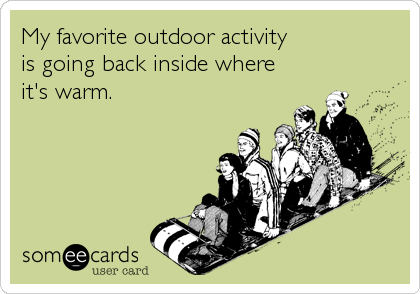 "Derek! I'm so cold!" I said, my entire body shivering as I walked in to our home. I took off my coat, scarf, hat, mittens, and boots before heading over to where Derek was sitting on the couch, watching television.
"I think that I have a couple cures for that." He said, getting up, grabbing my hand, and leading me upstairs.
Derek brought me in to our bathroom, where he started to fill up our bath tub with very warm water. After it filled half way, he added in some bath salts.
He turned towards me and said, "Time to get undressed." He helped me undress quickly and then I helped him undress.
Once we were both naked, Derek got in to the bath tub first and then I followed sitting in between his legs.
He wrapped his arms around me and asked, "Feel a little bit warmer?"
"Mhmmm..." I murmured, letting the heated water, warm me up. I hated being cold.
After several minutes of sitting in the warm water, Derek gently washed my hair and body. I started to feel my head lull against his chest.
"Baby, it's time to get out of the bath tub."
"Mmmm...no. Five more minutes please." I pleaded, not wanting to leave the warm confines of the bath tub.
"Come on. I promise, I have another way to keep you even warmer."
"Alright." I said, stepping out of the bath tub first. We dried each other off and Derek insisted that I only wear my terry cloth robe and wait in the bathroom for an extra five minutes.
I soon realized why he wanted me to just wear my robe. After five minutes, I left the bathroom and went downstairs to the family room where Derek was calling my name. Derek was laying on top of our rug, right next to the roaring fire that he created.
"Join me, Melanie?" He asked, holding out his hand to me.
I quickly walked over to him and we cuddled up together. The fire felt so warm and wonderful.
"Still cold honey?" Derek asked, moving my robe out of the way a little to kiss the side of my neck as his hands slipped underneath my robe, to play with my hardened nipples.
"No Sir."
"Hmmm...good." He murmured, as his left hand slid further down my body. He didn't stop until he reached my increasingly wet pussy. He began to flick my clit. Each time he did, a little jolt went through my entire body until I was a heaping mess of need.
"Turn around." He commanded, helping me do as he said. His robe was already untied and he untied mine. He guided himself in to me and I could feel my pussy walls clamp on to his hard member.
"Oh." He muttered.
"Feel good?"
"Yes." He said, pulling me closer to kiss me.
We moved, setting a rhythm. I could feel myself getting closer and closer to my orgasm until I came and shortly after, I heard him let out a grunt as he came inside of me.
Derek laid back on the ground and I laid on top of him.
This was my definition of perfect. I was by a warm fire, on top of the man that I loved with my entire heart.
Damn that was sweet even for me. *Giggles* Remember to go and visit all of the other author's blogs...you never know what you'll find.
Happy Wednesday Everyone! :-)